Finding the right Valentine's Day card can be tricky. Wasn't it easier just to buy a box of the fun cartoon valentine cards that you gave to friends at school? Well, if you've got a craft beer fan in your life, perhaps try one of these cheesy, good, terrible and maybe enticing puns for your valentine this year.
Feel free to download the page of Valentine's Day cards at the end or take any from the list.
The Beer-y Fun List
I dubbel tripel quadrupel love you!
Will you be my valentine? Helles yeah!
I-P-A fool not to ask you to be my valentine.
You're as good as gose!
God only knows what I-B-without-U's
Roses are red, hops are bitter, I'd pour a glass of you, into my snifter.
This girl is on Fire-stone Walker!
Wise men say, only fools Russian River Brewing. But I can't help, falling in love with your Pliny the Elder.
Lagu-need-a bit of you this Valentine's Day!
Cause I give you all of me, and you give Allagash of you.
Hazy Little Thing Called Love.
I wanna grow Saint ArnOLD with you.
I don't think you're Yeti for this jelly.
I want to stand with you on a Jagged Mountain, I want to bathe with you in the Cannonball Creek. I wanna lay like this 4-ever Noses, until the Black Sky falls down on me.
Uhl really got me.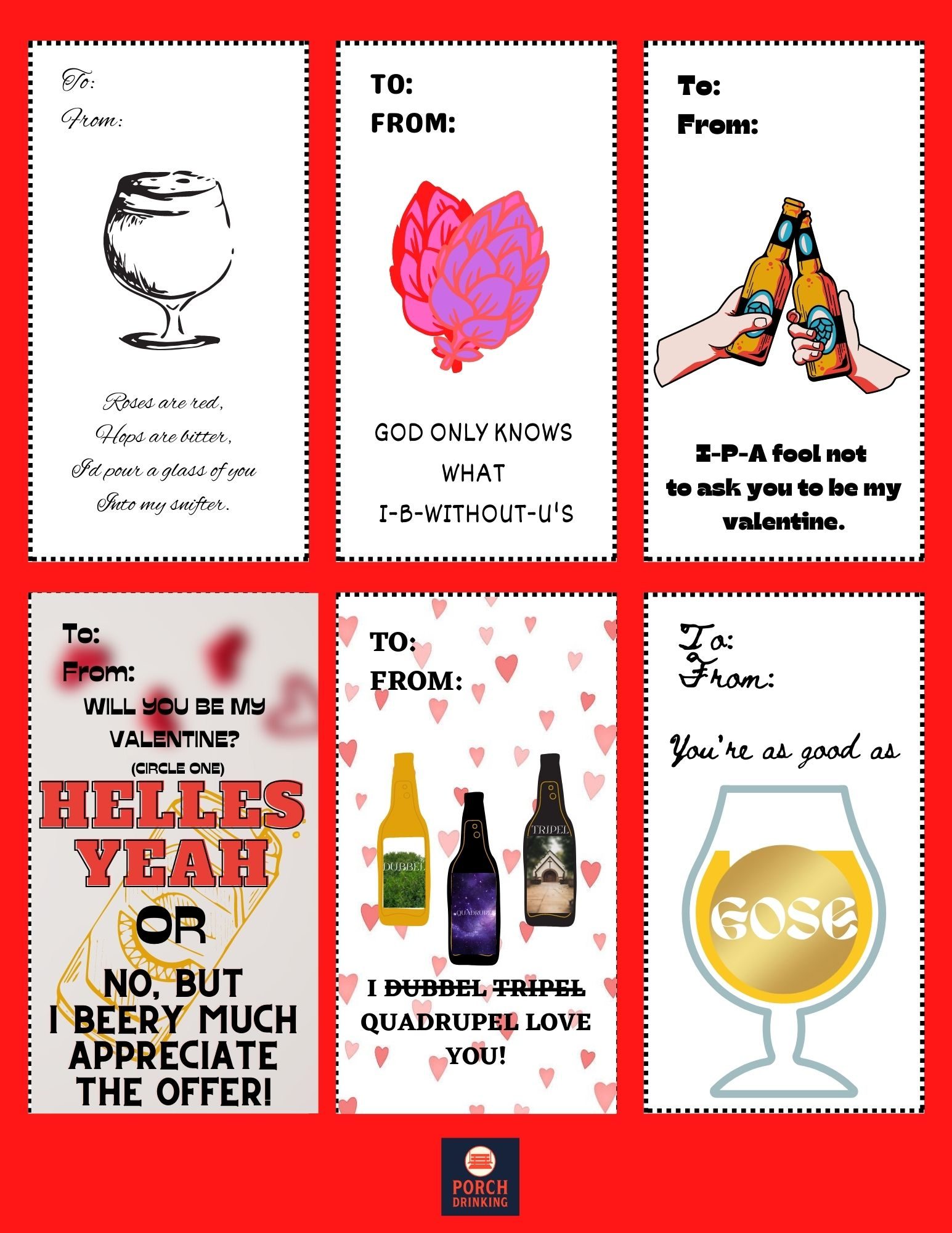 excerpts from Brianphipps